360º: A Musical Connection (2004)
Oskarshamn, Sweden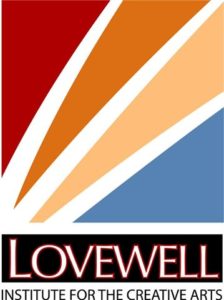 In a magical moment, a father writes a simple, but life-altering message on a dollar bill that his young daughter has found on the street. After writing the message, he instructs her to put it back where she found it, as someone else might need it more. We are then taken on the adventure of the life of the bill as it is followed from person to person. Some of the bill holders are touched by the message inscribed and send it back into circulation to touch others. Years later, the bill serendipitously makes it back to the daughter. Completely stunned by its return, she reads the message aloud at her father's memorial. The message? Choose Love.
Conceived, written and composed by the students and staff of the Lovewell Institute for the Creative Arts 2004 Oskarshamn Sweden Teen Workshop.
Students: Claudia Andersson, Tomas Andersson, Avra Aron, Cristine Berglund, Sarah Birelius, Ida Cederborg, Danielle Fischler, Bill Friedman, Dave Friedman, Amanda Gabrielsson, Velko Georgievski, Emelie Gerard, Micaela Gutman, Sara Hedlund, Jill Hunt- Hogklint, Agnes Josefsson, Ellen Kleiner, Agnes Malmros, Jennifer Nilsén, Mats Petersson, Erika Renstrom, Angelika Roos, Lisa Rosander, Kajsa Samuelsson, Jeanette Sandsten, Josefine Sigvant, Margie Spangler
Staff: Carrie Gilchrist: Co-Director, Emelie Lundin: Co-Director, Karl-Johan Ankarblom: Co-Music Director, Nils-Petter Ankarblom; Co-Music Director, Ulrika Nilsson: Choreographer, Nina Björk: Script Editor and Photography, Henrik Harrysson: Dramaturg, Maria Eriksson: Music/Vocal Coach, Lina Wictorzon: Costumes/Scene Design, Ulf Waltersson: Administrator
Photos by Nina Björk