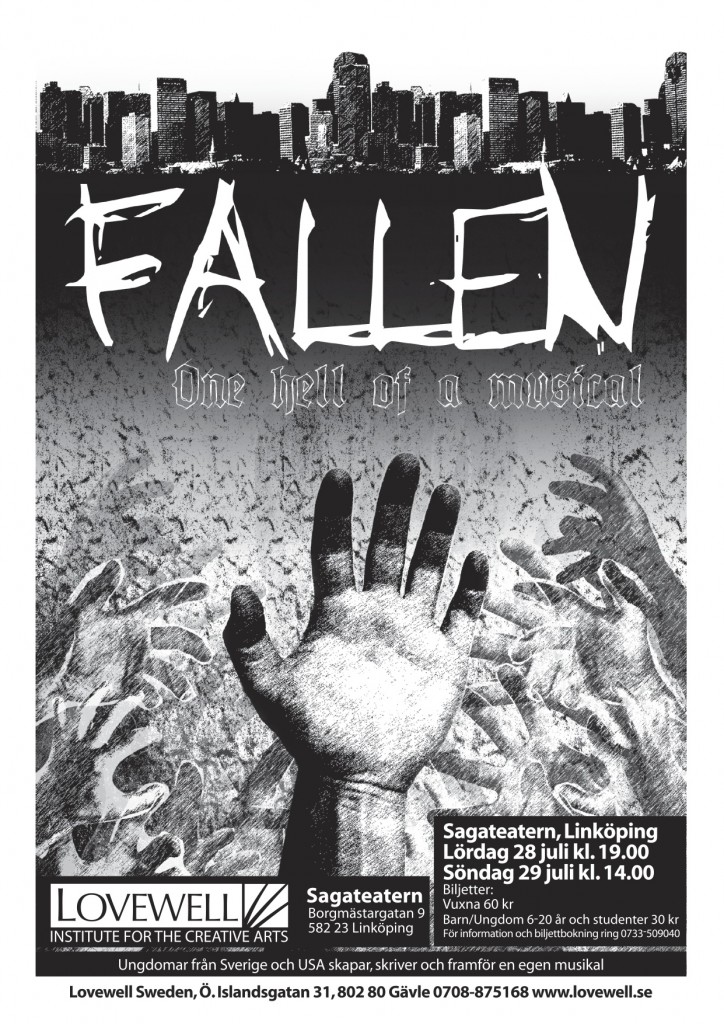 FALLEN: One Hell of a Musical
Linköping, Sweden Teen (2007)
Synopsis:
We are in Hell, where there are two imminent problems. First of all, the place is getting overpopulated; people keep on sinning and since no one ever leaves, Hell gets more crowded every day. The second problem is that, for no apparent reason, a child is let down. The Devil gets more and more complaints until, one day, he has had enough. Is there really anything you can do to improve a place like Hell? In this burning piece of art you get to know all about Hell and the different characters that are doomed to stay there forever.
Written by the students and staff of the Lovewell Institute for the Creative Arts Summer 2007, Linkoping, Sweden workshop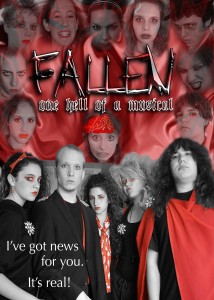 STUDENTS: Anna Ohlin, Axel Göransson Tegnered, Carolin Oredsson, Cecilia Träff, Helene Svensson, Jenna Iden, Kaitlin Geraigiri, Katie Masi, Martina Bjäre, Morgan Hammel, Natalija Sako, Nima Djohari-Taimouri, Omri Rolan, Rhiannon Palardy, Samantha Lang

STAFF: Carrie Gilchrist- Associate Artistic Director/Program Director, Emelie Lundin – Program Director, Nils-Petter Ankarblom – Music Director, Marjorie Spangler – Script Editor, Mats Petersson – Assistant Music Director, Andreas Hedlund: Assistant Music Director, Joe Hagen – Media, Design, Maria Eriksson – Vocal Coach, Administrator, Henrik Harrysson – Administrator
Buy the song "Eve's Song" from Fallen on iTunes
Fallen is available for rent in our catalogue of new works.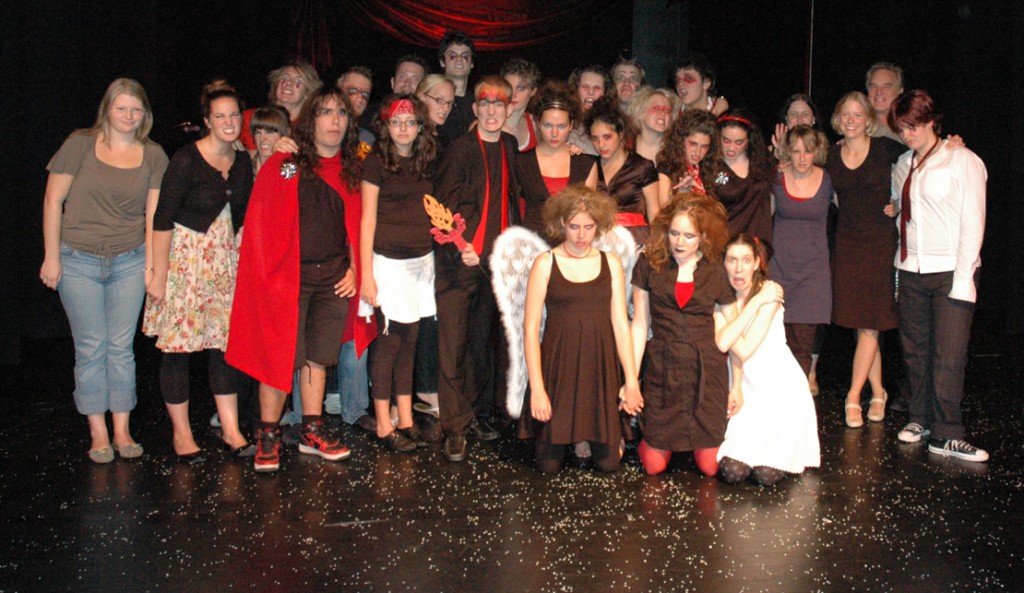 Watch this trailer (that the wonderful Cecilia Träff created) that gives an overview of the entire show!

Back to the List of Past Shows