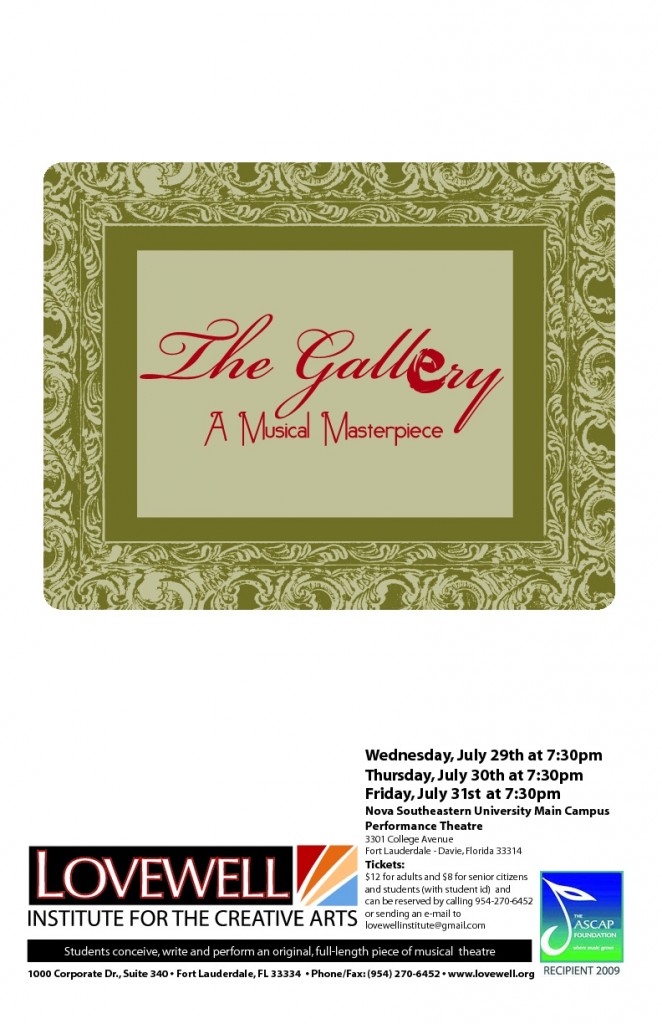 THE GALLERY: A Musical Masterpiece
Fort Lauderdale, Florida Junior Session Two (2009)
Synopsis:
The Gallery is selling 7 pieces of art because they are just no use for them anymore. When the auction ends the bidders get a little more than what they bargained for. A story of self-expression, love, trust, believing in yourself and your creativity. The Gallery brings their art to life.