THE DROP: An Atlantean Musical
Oskarshamn, Sweden Teen (2010)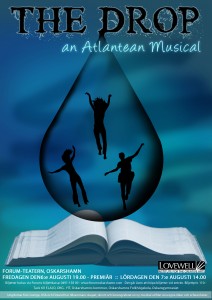 Synopsis:
Once the most advanced and prosperous civilization on earth, the people of Atlantis grew too greedy and were banished by the gods to live deep under the dark, ocean waters. Three thousand years later, three convicted felons aboard a ship in the Atlantic walk the plank
only to wake up in the legendary lost city, mistaken for gods. What will become of Atlantis, whose people have worked tirelessly on the faith that once the last drop of water floods their beloved Aquadorian, the prophecy will be fulfilled, the gods will return, and the worthy will finally see their city rise again? Experience an aquatic epic that will question your views on faith, hope, and the unknown…
Synopsis in Swedish:
Atlantis invånare var en gång i tiden den mest avancerade civilisationen i världen, men efter att ha blivit alltför giriga straffades dom av gudarna till ett liv långt nere under havets djup. Nu 3000 år senare anländer tre brottslingar till Atlantis efter att ha gått på plankan från ett skepp som var på väg över Atlanten. Atlantis befolkning, som har väntat i flera millennium på återupprättelse, är övertygade om att dessa tre brottslingar måste vara gudarna som äntligen har återvänt. Vad kommer hända med Atlantis och dess invånare som har jobbat outtröttligt på hoppet och tron att när den sista droppen faller ner i Aquadoren så kommer profetian slå in, gudarna återvända och de rättfärdiga få se sitt hem stiga upp till ytan igen? Upplev en episk musikal som ställer tuffa frågor om vår syn på tro, hopp och det okända …
The Drop touches the subject of how faith can either strengthen a society – or destroy it.
Conceived, composed, written, performed and produced by the students and staff of the 2010 Oskarshamn, Sweden workshop
STUDENTS: Björn Andreasson, Alina Berg, Agnes Billgren, AJ Charlip, Abigail Cline, Jamie Cohen, Lindis Ekström, Frida Furebring, Nina Jansson, Emilia Ljungberg, Elin Nilsson, Lisa Nilsson, Albert Ohlin, Agnes Oredsson, Agneta Ottosson, Sara Sako, Natalia Salomon, Dorie Spangler, Sherie Spangler, Nadine Wegmüller, Aniz Anizaretinoz
STAFF: Carrie Gilchrist: Director, Nils-Petter Ankarblom: Music Director, Jen Laudia: Choreography, Mats Petersson: Assistant Music Director, Michael Finke: Assistant Music Director, Margie Spangler: Script Editor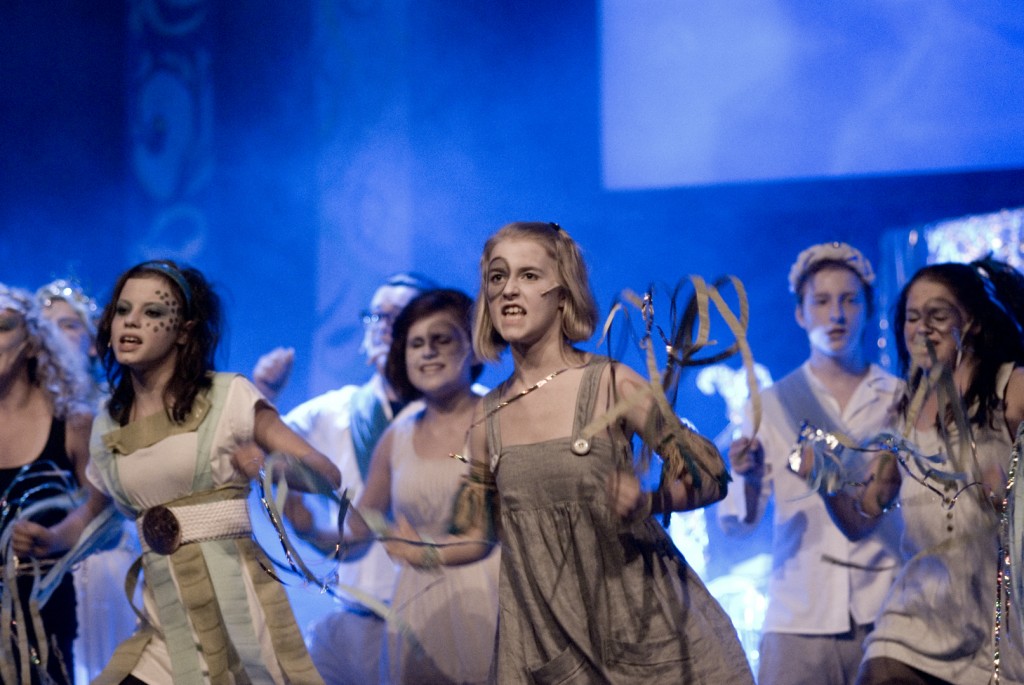 Watch the opening number from The Drop: