21 Jan

The Weight of Words- Lovewell's First Anti-Bullying Project

WHEN: Friday, January 28th, 2011 at 7 p.m.

WHERE: Nova High School Theatre (on the South side of the campus)
3600 College Avenue
Davie, Florida 33314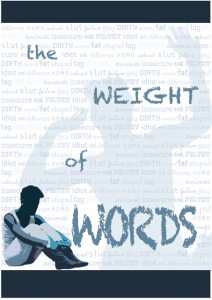 WHAT:
Come and see the kick off performance of The Weight of Words before the show takes a tour throughout the Broward school system. It is just 30 minutes long and there will be a short talk back session with the creators after the performance.
For the past two months, Nova High theatre students have been immersed in a creative project focusing on the effects of bullying in our society and the ways in which they believe it can be combated. They have written a musical a show, The Weight of Words, that will tour the Broward Public School System and will give first hand commentary and insight into the world of bullying in our schools
On the first day of this workshop, not one word was written, not one note composed, not one move choreographed. From the very first word to the final bow, the participants have conceived, written, choreographed, composed, designed, rehearsed, and will produce and perform this thirty minute, original musical.
In a world where only bad news makes the news, this program,
sponsored by the Broward School's, Office of Prevention Programs,
Nova High School and Lovewell Institute, is out to change the world. What better way to learn about how to do so than from today's youth?
"Do you know the weight of your words/ Have you walked a mile in my shoes/ Do you really know how I feel?"
Let's start a chain of change.
$5 Suggested donation at the door.
If you would like more information about this project and to find out how this production can tour to your school, please email Associate Artistic Director, Carrie Gilchrist, at carrie@lovewell.org